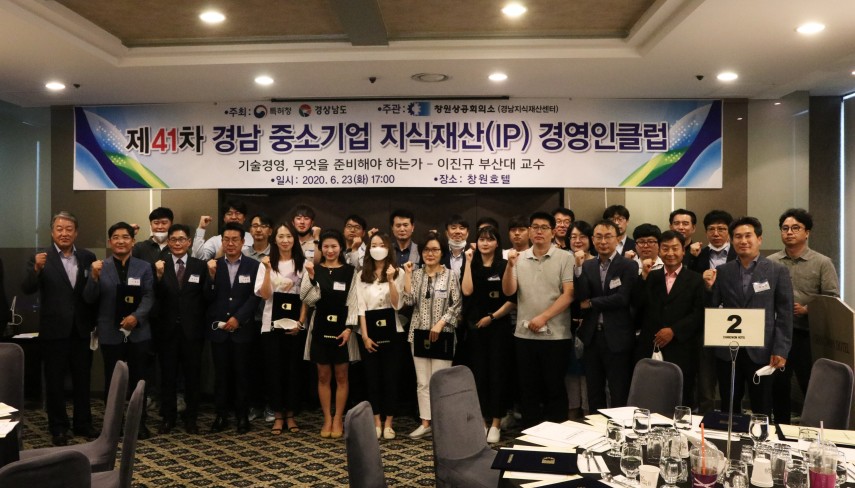 Buma CE (CEO Choi Sang-chan) was awarded a certificate of designation to a company selected as a global IP star company in 2020 at the 41st Gyeongnam Small and Medium Business Intellectual Property (IP) Management Club held at the Changwon Hotel on the 23rd.
The Gyeongnam Intellectual Property Center held a public offering and online due diligence from the beginning of last year to March 11 and held a selection evaluation committee to select the Gyeongnam Global IP Star Company this year.
A total of 21 Gyeongnam Province's global IP Star companies, including BumaC Co., Ltd., will receive comprehensive intellectual property (IP) support for three years.
The Global IP Star Enterprise Promotion Project is a project that the Korean Intellectual Property Office, the Korea Invention Promotion Association, and the Gyeongsangnam-do and Gyeongnam Intellectual Property Center will foster the company as a global IP powerhouse by providing comprehensive support for overseas export (scheduled) companies for three years.