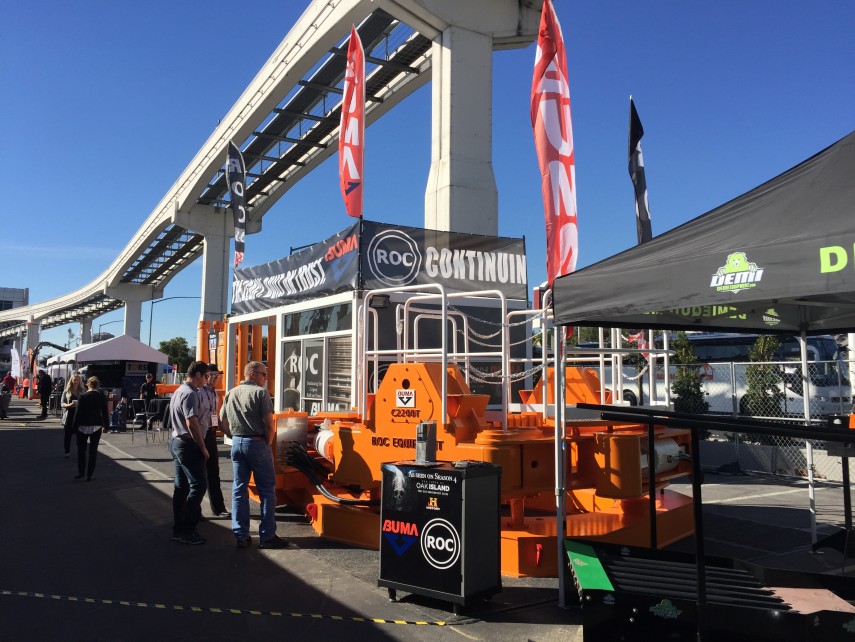 The CONEXPO CON / AGG exhibition in Las Vegas is growing in size over time, and has already established itself as the most important event for construction machinery and equipment companies across the World and America.

This exhibition was the largest ever history with about 140,000 visitors, so we had a good opportunity to improve our brand image in North America. BUMA CE was the only Korean company to participate in this exhibition, and it was a great opportunity to giving positive recognition and trust about BUMA CE's position and global brand for BUMA CE's customers as well as our competitor customers'

Based on the reference we supplied equipment to the Long Beach Generald Desmond Bridge Replacement Project in the United States, it was also a good exhibition that actively promoted the Americas area to create a potential positive demand for our equipment in the future.

In this exhibition, we focused on promoting our brand and equipment to enter new markets such as Latin America in addition to the existing market, and we expect to see some performance in supplying our equipment to Latin America through collaboration with other companies.