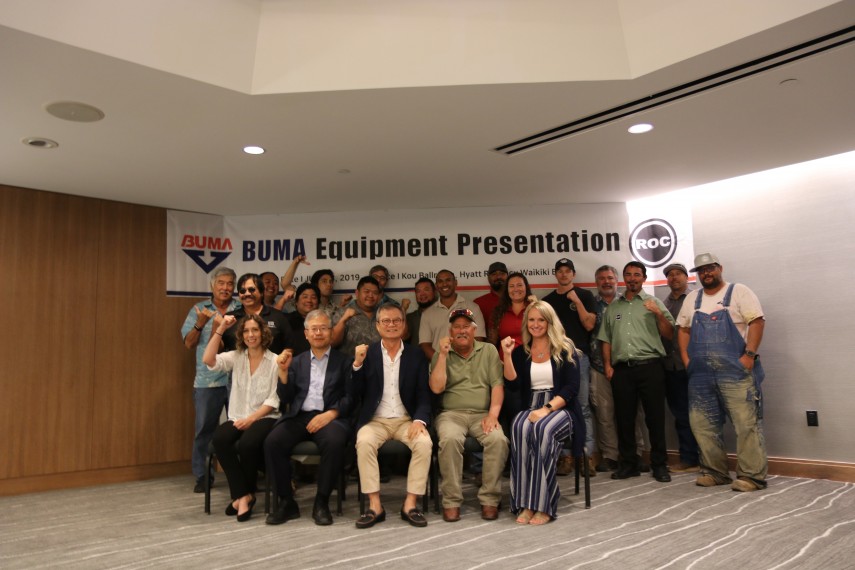 Buma CE held the Buma CE Equipment and Technology Conference on June 27-28, 2019 at Hyatt Hotel, Hawaii.
The conference was attended by approximately 23 people from six companies, including ROC Equipment and America local companies.
On June 27, Buma CE & the participating companies visited the Hawaii Monorail construction site. The construction site was working on the Hawaii Monorail Section 2 (about 31km), and the construction equipment was working with Casing Rotator CR3000 equipment supplied by Buma CE to STG in 2017.
On June 28, the Buma CE Equipment and Technology Conference was held at Hyatt Hotel, Hawaii. In the morning, Buma CE held equipment and technology briefing sessions, and in the afternoon, Buma CE's US dealer, ROC Equipment, reported US performance and Buma CE held individual meetings with attendees.
Through this conference, Buma CE discussed ways to open new markets in Hawaii and promote sales in the Americas. In addition, the majority of the attendees of the conference added, "This conference was a very useful and meaningful time, and I would like to re-attend at a conference like this in the future."